Notebook's Stories:

Nicho's Story -
#1. Nicho's Story: "Will life ever be the same Again?" His personal account of the natural disasters that devastated his village and life.
"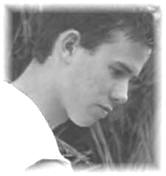 I stood and stared at the hole in the mountain where my home, my town, my road and my old car had been - less than one short hour ago.
"Nothing has prepared us for the ferocious earthquake, the wind, the water and then the floods. No warning was given to rescue anything...to save anyone before the ground slid out from underour world.
"Now... mud slides, fallen trees, broken homes lay all around them. I had been one of the braver, courageous ones. When I first felt the Earth move, I grabbed my little sister and my father and ran out into the street .... just moments before our own home and street disappeared down the hole.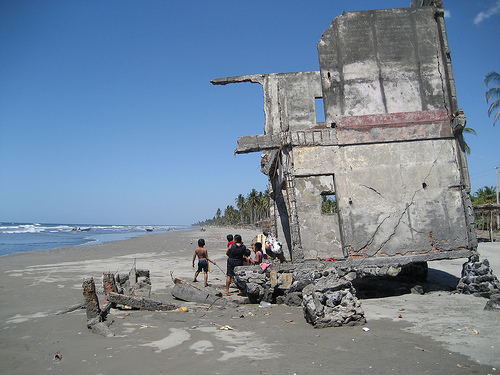 " 'What will we do now?' Cried my little sister. I gently gathered her into my arms and just held her while the trauma of what just happened could be absorbed forus all. Others from our street stood in shock, staring at the damage to our world.
"Ours had been one of 'the Christian communities!'" I thought. "Why hadn't God protected us? Why had He allowed this tragedy to happen?"
It was decided that father and Talliah, my little sister would go over the mountains to stay with relatives. All the strong, able boded men were needed to help search the rubble for survivors and then, the mammoth job or rebuilding could begin.
"We said our goodbyes and they headed through the rubble and threaded their way down the mountain trail, now littered with trees and branches. It would take them two days to reach the next mountain where our relatives lived.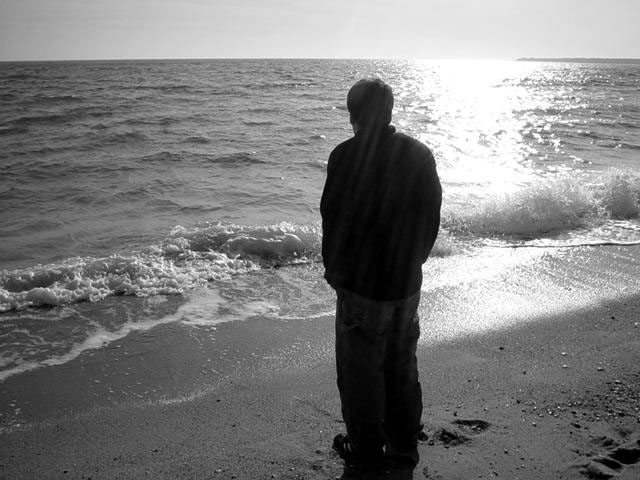 "Hopefully, their town had not been hit with the earthquake but if so, they would make their way back to me. I promised never again to take modern communications for granted - now that it was gone.
"Still the questions haunted me as I walked along the beach. 'Why? Why?' echoed round and round in my mind. I hadn't been all that strong in my faith to start with but this had shaken me down to my core beliefs.
"Our village was fairly close to the local military airbase. Supplies and aid arrived quickly for our little town - unlike many of the other isolated communities. Yet how do you reshape a whole community, a whole village when the hillside is no longer there?
"Like most of the men, I joined the construction team and learned to use heavy equipment to help rebuild our town. Others learned how find safe, drinking water for our area.
"I found my place in the line of workers next to one of our church members, Martin. Over the next few days, we talked about the whys of all this damage. 'God doesn't wrap us in cotton wool and put us on the shelf to keep us safe. That's not what our life is supposed to be now that we are Christians. Yes, there is some protection within His plan but He doesn't stop bad things happening around us.'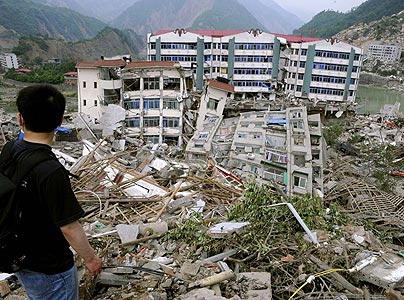 "Many times over the next month others would ask the same thing. 'Where was God in all this?' I have found my own answers and even shared some with the people who talked to me. I've written out what I think about the tragedies of life in some of the articles for this site.
"It would be great to say that the work was finished in a few days....but not when the devastation was on such a large scale. It will take our people many, many months or even years to rebuild lives and our community.
"Please continue to pray for us as we build and share our faith with others. As far as my walk with God? That is also a growing journey of healing and seeing parts of myself I didn't know was there. More people have found Him through this disaster than we even thought possible."
We're still hanging onto God's Goodness, Nicho
**********
Also catch us on
www.mentalhealth.mentorsnotebook.com

or
www.sales.websites4us.com


From the Mentor's Notebook, August/October Edition, Page 8


Find out
'About Us',
the Authors