Notebook Stories:

Ben's Journey - "So what is the purpose of all this?" - Facing the Deeper Issues of Life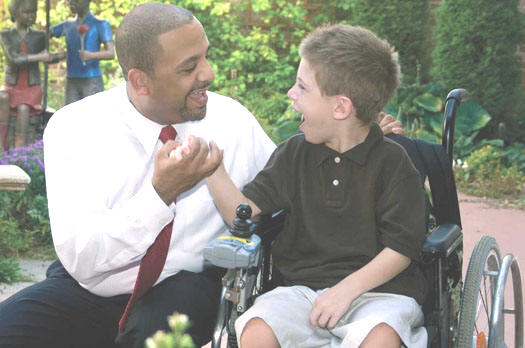 I've looked in many places to find the answers to

'The WHY Questions'.

I've tried to escape in temporary pleasures, which didn't really hide the questions of why. I even flirted with some of the occult stuff - having my fortune told, sought guidance through mediums or even darker stuff. Without truth, they gave no satisfaction.
I
looked

through the various cults and religious fringe groups but that took too much time, money or 'leaps of faith'. So was I to accept that life had no Purpose, that random tragedy happens all around us.



In my travels through life so far,

I had accomplished my long and extensive training as a Doctor, specialising in research in Children's terminal illnesses. That was where I met

10 year old Jason

on my rounds in the Children's Ward in the local hospital.

Jason began our time with a story about

his favourite toy, Stocky, a very adventurous, young dinosaur. As I listened to his imaginary tale, I began to see beneath the obvious - a little boy
caught in a body slowing
dying of

'

Duchenne Muscular Dystrophy'

. I began to hear a mind filled with wonder, colour and amazing depth for one so young. Jason began to open a new world up to me,
one that included a loving, Creator God.
As I spent
time with Jason
, I came to realise how short everyone's life span can be; we don't know what tomorrow holds for any of us.
As a doctor, I spent time with his parents and his 3 sisters. We discussed what was happening and I shared with the girls what to expect. They were all very protective of Jason and saw the wonderful, bright child that I saw as well.


One day, Jason talked about the end of his life
, somewhere around 18 years of age when the muscles of his whole body would yield to the mutinous genetic code his body carried. Somehow, somewhere, this brilliant little boy had made peace with his Maker. He was enjoying each day as God's gift to him.

He was not afraid of dying, nor was he angry for his situation. He had found more peace in his short 10 years than I had ever know in my 42 years on this Earth.
I found my

trained logical, rational mind being challenged

with my own search for meaning and peace. I had spent so many years educating my brain, but where was my heart and spirit when it came to the deeper meanings of life? What was most important in the long run - Jason's assurance or my logical scepticism?


So began my search for the deeper meanings
-

beyond the hospital beds, death and illness. Was there a Creator Intelligence behind life and pain? Could I make contact with this 'Entity'?

Interestingly, many

people were on the same search.

It seemed that everywhere I went and ventured to talk to people, many were looking for answers in such troubling times. Were the terrible natural disasters a none-to-gentle way of Creator God getting our attention?
Did He care enough to enter our reality? Did He really have answers for us who live 2000 years after this Person called Jesus Christ? Did He have answers for me?
Why didn't He seem to protect the innocent and weak in this world? If a Creator existed, did He have a deeper, more complex plan than I could see? I needed and wanted answers beyond the pat ones I heard around me, because I knew there was more to life than just 'a chance puddle of chemicals coming together which started life on Earth.'


Was this old Earth really shaking because of all that we humans had done? Pollution, wars, starvation, disease .... where had the human race gone wrong? Didn't those in power really care about the innocent and those suffering? Oh, yes ... more questions!
Since Jason had been the catalyst for 'my change of heart', I have dedicated my writings to his memory.
I haven't reached the end of my search, but I know when you get serious about finding truth, Truth finds you.


The heart of my writing today to tell this story would be this:
Life is so short ... don't waste it
on things that cannot bring peace and lasting Truth. You are in charge of your life, believe it or not, and you can begin your own search for this /truth. In fact, if you don't, you will be wasting this precious experience we call life. This is really the goal of life.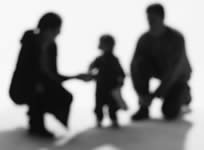 PS: Jason died close to his 18th birthday, but he was at peace. I honour and give my respect to this family's courage and to a little boy who started me on the greatest journey of all - to find Truth.

I want to share some of Jason's story with you out of respect for his family. I want his letter to be an encouragement to those out there, perhaps facing the same uncertain future.

Have you started you
r search?
Benjamin
P.S. I love this picture because it reminds me that life is tenacious and will grow anywhere in the right conditions. Yet, life is not an accident nor is it haphazard and random. There must be a Higher Creator in the Universe!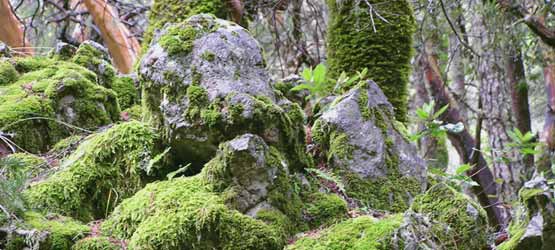 Also find us on www.mentalhealth.mentorsnotebook.com

www.sales.websites4us.com



Find out About the Authors here!
From the Mentor's Notebook, August Edition, Page 5
Here is another great site:
www.forgiveit.com
which deals with many of the underlying truths about forgiveness and letting God bring healing.
From the Mentor's Notebook, Page 6